In a crucial step in India's ambitious programme to lift its astronauts into space, the Indian Space Research Organisation (ISRO) will test its crew escape system (CES) on October 21, 2023. The flight, from Sriharikota, will test if the CES can protect the astronauts should the launch vehicle malfunction. ISRO has designated this mission TV-D1.
According to an ISRO statement, the test will begin between 7 a.m. and 9 a.m. When the launch vehicle – fit with the crew module and the CES – reaches a velocity of 1.2 Mach and an altitude of 17 km, an abort command will be issued. The module with the CES will separate from the rocket and deploy a series of parachutes, and eventually splash down in the Bay of Bengal, where Navy personnel will recover it. The whole sequence will be uncrewed.
In the ultimate mission that will hoist the astronauts into a low-earth orbit in 2024 or 2025, the rocket will be the Launch Vehicle Mark-3 (LVM-3). But that on October 21 will be a single-stage rocket powered by liquid propellants. It was purpose-built for the TV-D1 mission and wheeled to the launch pad on October 15.
ISRO Chairman S. Somanath spoke to T.S. Subramanian for The Hindu about this test, the crew module, and preparations for the human spaceflight programme, a.k.a. 'Gaganyaan'. Excerpts from the interview follow:
You will be soon testing the crew escape system of the Gaganyaan project, which will ultimately take the Indian astronauts into space. Have you made the LVM-3 rocket more powerful to carry the big crew module?
Gaganyaan has many, many elements [and] components. The rocket is one part of it. The rocket LVM-3, which will take the crew to orbit, is being strengthened. The process of strengthening it is already completed. That is called the 'human rating' of the vehicle. It is already over. All systems and engines have been tested and confirmed. So our rocket – human-rated – is virtually completed.
There is another element called the crew module and the crew escape system. The new crew module is under development. It is being tested. There is no capability in India to manufacture it. We have to get it from outside. That work is currently going on.
We wanted a lot of technology to come from outside, from Russia, Europe, and America. But many did not come. We only got some items. That is going to take time. So we have to develop systems such as environmental control and life support systems. We call it 'ECLSS'. That has to be developed internally. We have developed its engineering model. This is basically for controlling the temperature, oxygen, wastage process, vibration, fire hazards, and so many [other] things.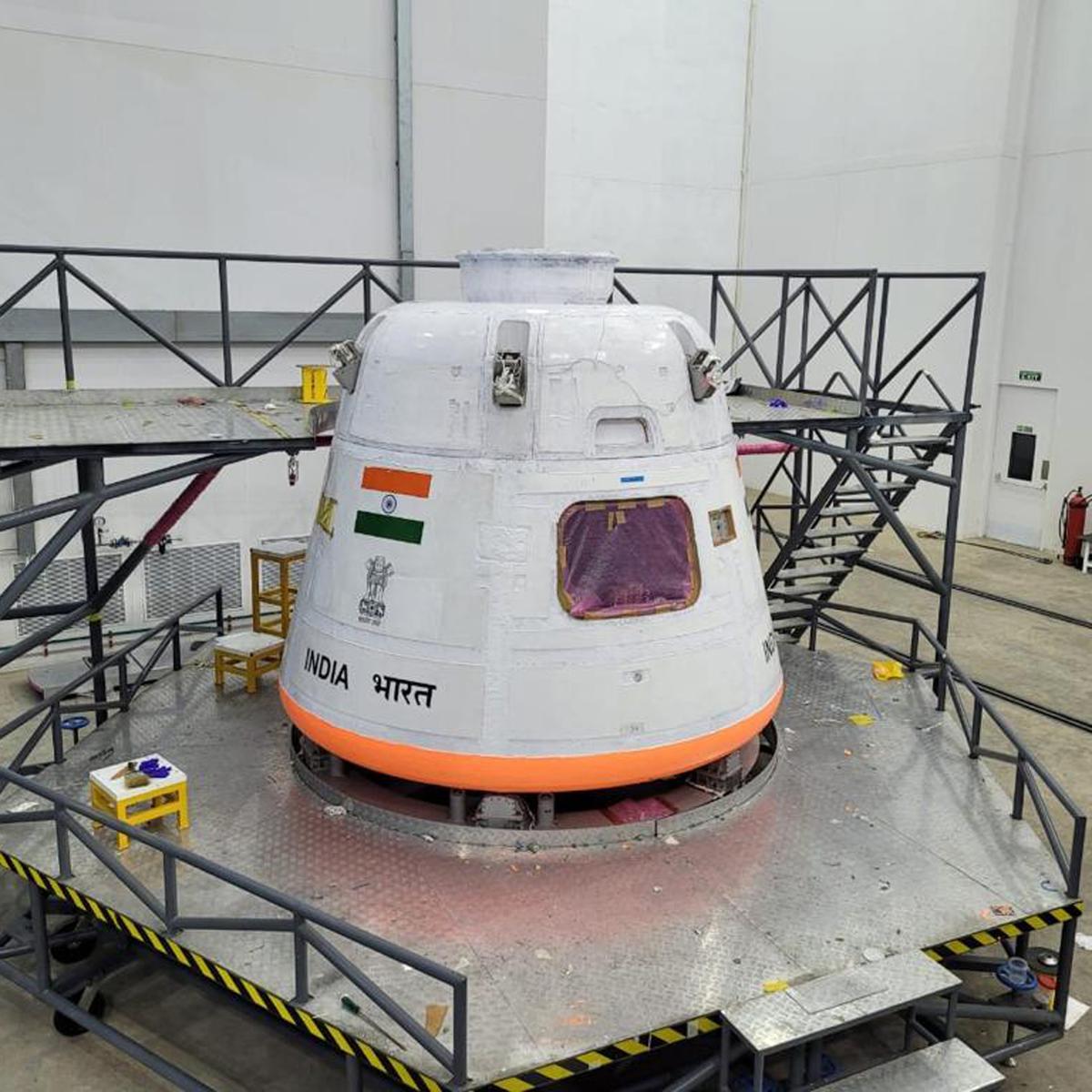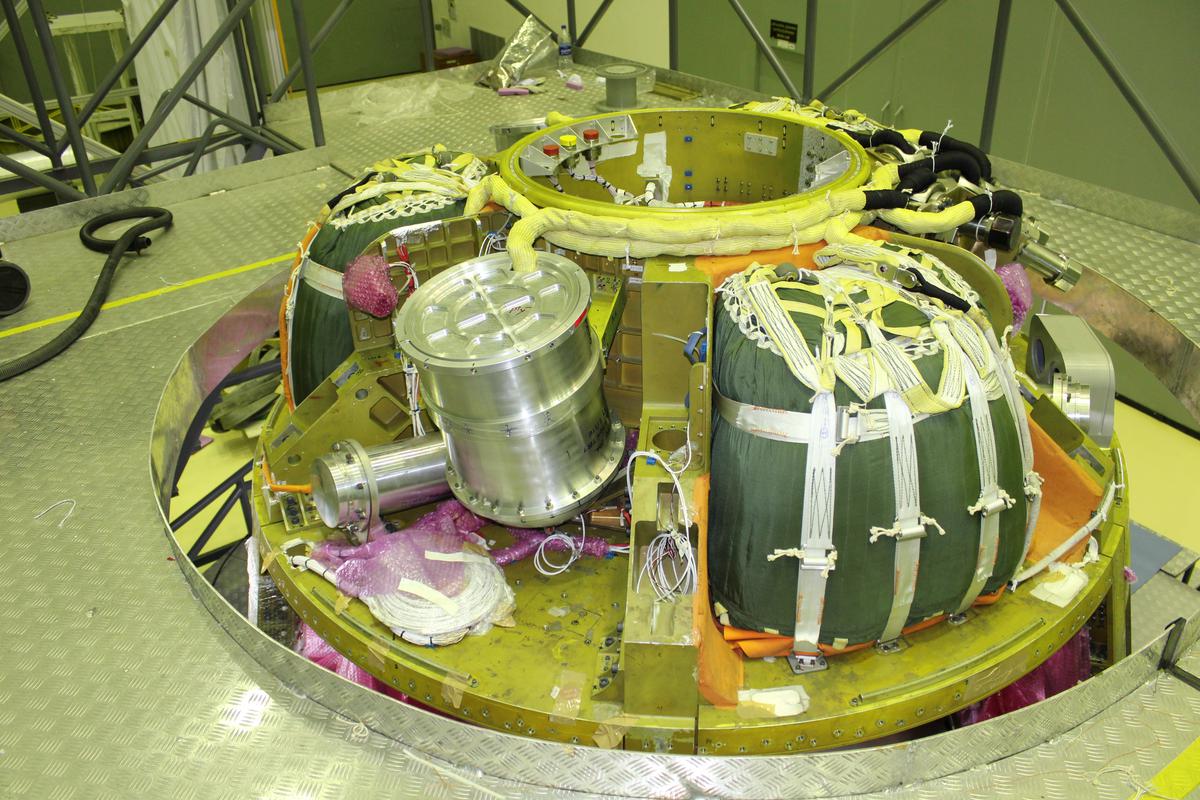 We have to make a crew escape system. That is, in the case of any damage to the rocket, the crew will [have to] be taken away from the rocket and saved.
Finally, there is a system called Integrated Vehicle Health Management System, or IVHMS, which has intelligence. It will sense an imminent failure and take abort action. It will autonomously decide. This system is under development. These are new things. We have to test all of them over a period of time.
Hundreds of tests are planned: helicopter-based tests, test-vehicle-based tests, rocket-based tests, abort tests, unmanned [tests], robotic missions, and so on. All these will be done. For the next one year to a year and a half, this will be our programme. Every day, there is some test happening. Every subsystem and component goes through hundreds of tests. When a major test happens, the press will know about it.
The test vehicle test will happen in October [i.e. October 21]. It will be an abort test. The launch vehicle will take the unmanned crew module up to a height of 17 km. Then we will say the mission is 'aborted'. It will [have to] be saved using the crew escape system. It will bring back the module to the sea and we will collect it.
In the real mission, will three Indian astronauts go in the crew module to low-earth orbit?
Finally how many people will go, we will decide later. Not now. We don't have to send three… We can also send one in the first mission. There is no hurry to send three. We can send one by one. Ultimately, we can send even 10 astronauts. Why limit to three? That is not a measure of anything. If you are able to send a human being into space, that is it.
It depends on our confidence at that point of time… Only when we are very sure of ourselves, we will send human beings into space. Otherwise, we will not do that. In my opinion, it will take more time than we really thought of. We are not worried about it. What we are worried about is that we should do it right the first time.
The schedule is secondary here. Even if I send a person tomorrow, I am not going to achieve anything other than claim that I have sent this person. The capability development is most important. Technology development is most important. Some claims I made last year are not important. I am focusing on capability development.